Issue 3, December 2017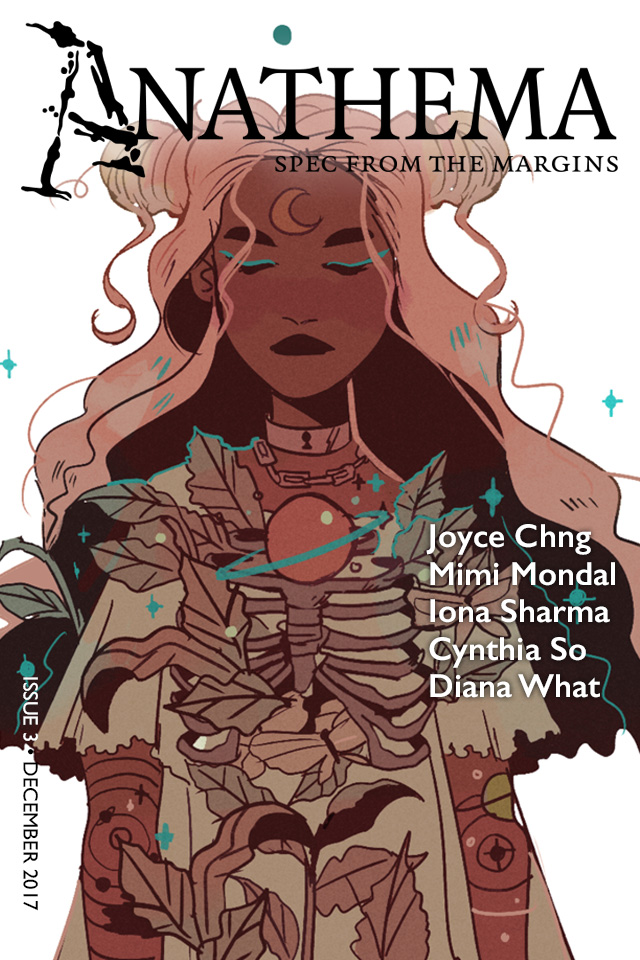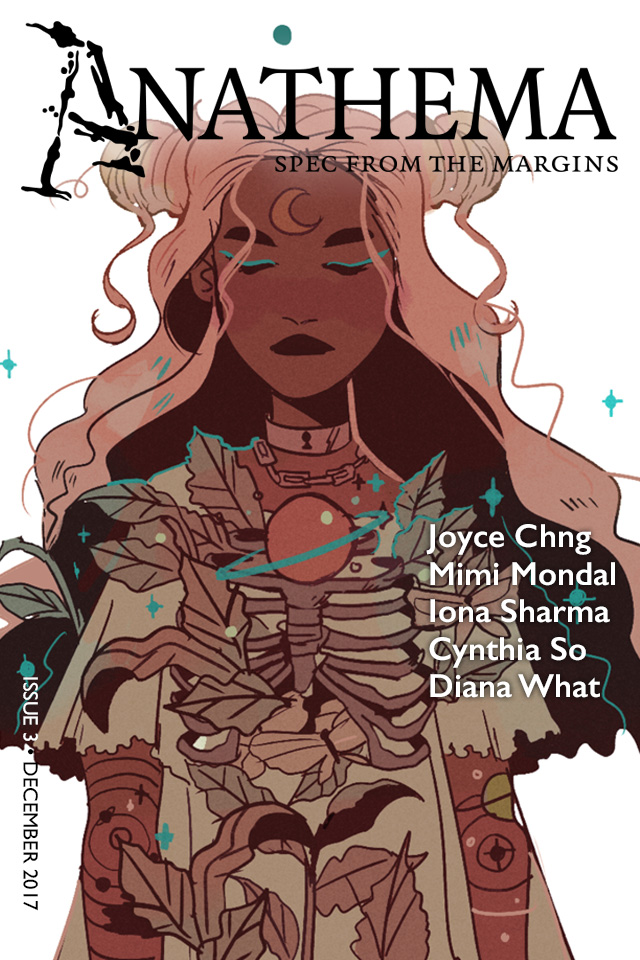 Issue 3, December 2017
Our December 2017 issue in PDF, EPUB, and MOBI formats.
On purchase you'll be sent a download link. You have 24 hours to download the issue before the link expires. If for any reason you're unable to download the files of your purchase, please contact us at anathemaspec@gmail.com.
Our December 2017 issue contains original fiction from Cynthia So ("The Poet and the Spider"), Mimi Mondal ("Learning to Swim"), Iona Sharma ("Death Comes to Elisha"), and Joyce Chng ("Diary of War"), as well as original non-fiction from Diana What ("Why I Hate The Sparrow. A Lot."). December 2017's cover is Bell's "The Weight of Dreams."